Product Description
SMALL WHITE SAGE SMUDGE STICK from California
16 to 24 grams, approx. 4 to 5 inches (10 to 13 cm) long, packaged.
Small White Sage Smudge Sticks are also sold in sets of three (10% savings)
A free flyer on how to use white sage smudge for cleansing included with purchase.
WHERE TO BUY SMUDGE STICKS in other sizes
WHERE TO BUY OTHER SMUDGE SUPPLIES
Information about Smudge Cleansing Ritual
While we promote the aboriginal usage of our natural products, we make no medical claim and our products are not intended to diagnose, treat or heal any medical condition. Women who are pregnant or nursing or any person with a known medical condition should consult a physician before using any herbal product.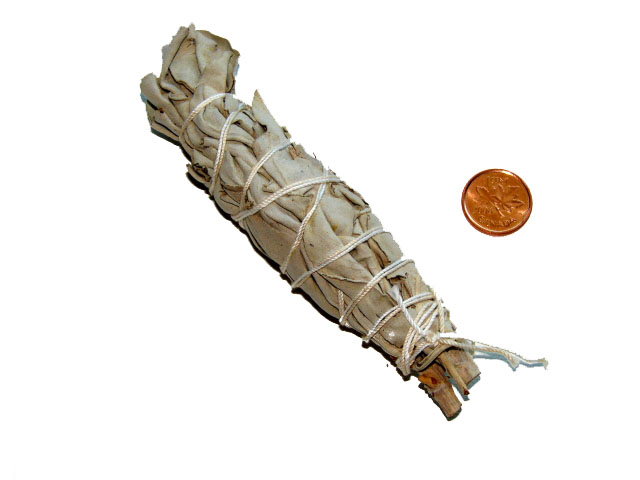 Product Reviews
White Sage

Posted by Bryan on 2017 Jan 26th

Great products and fast delivery ! I will be ordering again from this company
Customers also viewed